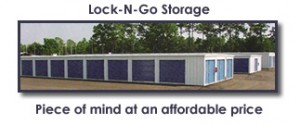 Welcome to Lock-N-Go Storage and thank you for visiting our web site. On this site, you will find valuable information about the products and services we offer, as well as how best to contact a member of our team. Please take a few moments to browse our web site and learn a little bit more about us.
We are dedicated to serving your needs. With years of experience in the industry we are certain you will find true value in our service and our hope is that you will call on us when the need arises. Our goal is for our customers to have a positive experience and ask many questions through the process. Our team is standing by to make sure you understand our company.
In our business, Quality and Customer Service are our first priority. We emphasize the importance of servicing our customers at all levels of our organization. Our goal is to make your experience with our company both positive and rewarding.